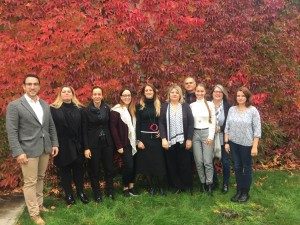 The third project meeting of the European Project EUPA_NEXT took place in Bratislava (Slovakia). The duration of the meeting was 2 days and it was hosted by ORBIS that is one of the partners of the project.
Representatives from all partners of the project participated in the third meeting.  During the meeting participants completed the qualification framework for administrative personnale and worked on the allocation of ECVET credits. Additionally, issues related the certification of curricula, training materials and assessment through ISO were discussed. Last but not least an action plan was set for the next six months of the project.
EUPA_NEXT has been approved by the Foundation for the Management of EU Lifelong Learning Programmes in Cyprus and it is funded through ERASMUS+ , Key Action 2: Strategic partnerships for innovation and exchange of best practices in the area of Vocational Education and Training.